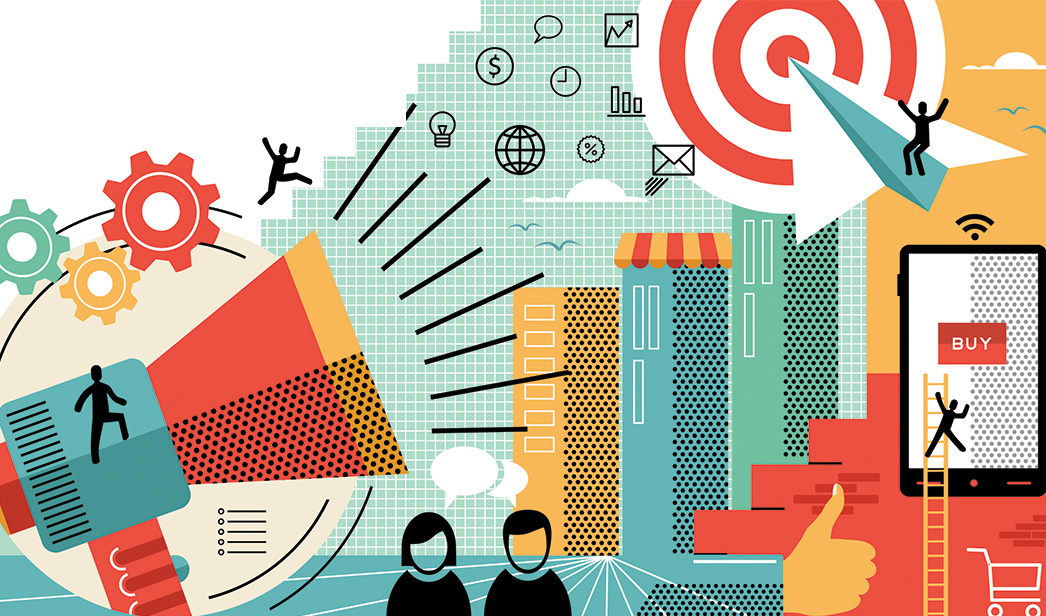 In one form or another, most companies face an uncertain future right now. That's a true statement any time, but the experience of the last three months has compounded the uncertainty for most leaders. What is clear is that the way of doing business going forward is not going to be the same as it was prior to COVID-19. And while most enterprise leaders are still shell-shocked from the effects of the nation's shutdown, they are also feeling a sense of urgency about developing a relevant recovery plan that will fit the new environment that is taking shape. A recent Strategy+Business article described the current landscape this way:
As a business leader, by now you've absorbed the initial shock of COVID-19 and realized that it's time to start emerging from crisis response mode. But you're nowhere near being out of the woods. You're still dealing with emergencies while also learning as you go about your clients' evolving needs and how to anticipate them and exceed expectations. Navigating this uncertain middle ground — the constantly shifting conditions and the unknown outcomes and time frames — requires a balance of sensitivity and agility. ("Redefining B2B experience: COVID-19 catalyzes big changes," Strategy+Business, June 4, 2020, Tom Adams and Ryan Hart)
So, in this kind of environment, what's the right way to think about compensation? More specifically, when it comes to incentive compensation, what kind of results should be rewarded? How much emphasis should be given to rewarding short-term performance versus long-term? And what should be the primary metrics upon which those performance rewards should be based?

These are difficult questions to answer during a time of uncertainty. So, let's try to address them, shall we?

Value Creation

Business leaders cannot expect employees to achieve performance standards if those standards have never been defined and communicated. And it's hard for leaders to identify performance expectations if they haven't clearly identified how value is created in their businesses. By value creation I mean profits that are attributable to the productivity of employees at work in the business (as opposed to those generated by other assets). I'm referring to net profits after accounting for the opportunity cost shareholders incur as a result of having capital tied up in the business. At VisionLink, we refer to this as productivity profit.

By defining value creation, you ensure that owners are protected before you consider sharing value (paying incentives) to other company stake holders. It also helps you make it clear to employees that incentive compensation is based on producing certain outcomes, not on performing certain tasks. It helps your people view their role as a stewardship that is responsible for driving certain results. When people have this sense of stewardship, they think and act more like owners.

One Philosophy, Two Performance Periods

In today's environment, business leaders need their people to have a dual focus. They need them to drive revenue now—this year—but with an eye on the future. Their performance needs to produce outcomes that improve the bottom line over the next 12 months while providing enough value in the marketplace to make customer relationships enduring. Here's how the authors of the article referenced earlier explain it:
Many larger B2B companies have, during the past two decades, shifted their operating model to focus on long-term customer success rather than near-term sales. Under this model, sales head count is reduced, and success is measured not by the number of units sold but by the rate of adoption of products sold and the depth of customer engagement. This sales-to-service shift gives those companies that have a customer success team an experience advantage — which carries dramatic benefits at a time like this, when human interactions based on empathy are so important. The crisis is teaching us what we should have already known: that we must understand and empathize first, and sell second. Small and medium B2B enterprises can benefit from pivoting to a customer-success model as their larger B2B counterparts have done. ("Redefining B2B experience: COVID-19 catalyzes big changes," Strategy+Business, June 4, 2020, Tom Adams and Ryan Hart)
In an incentive compensation context, you reinforce the need to build enduring customer relationships by having one, clear value-sharing philosophy but offering two separate rewards plans. One plan recognizes results produced in the current year—or any 12-month cycle. The other plan rewards sustained outcomes, such as those described in the article. The philosophy should communicate that the company rewards performance which leads to both short and sustained profitability, driven by providing a superior customer experience.

Short-term plans should have profits as their primary metric. This is because organizations cannot provide long-term value to customers if they are not profitable. And profits provide capital for innovation and investment in the experience you want your customers to have.

Long-term plans should have business value increase as their primary metric. This is because your company's value improvement relies upon the enduring experience you provide your customers—and the increased revenue-per-customer that results. Long-term, profitable customer relationships drive increased business value. And by reinforcing a long-term focus in the acquisition and maintenance of customers you ensure short-term profits are good profits; they come as the result of building instead of eroding the customer experience.

So what should incentive compensation reward in the new economy? It should reward value that is created by employees of your business (sustained profitability) that results from the enduring value those employees create for your company's customers (a superior experience).