What is a Certified Business Valuation?
Certified business valuations are commonly referred to as business appraisals that are performed by certified valuators who adhere to published valuation standards set forth by well-known, accredited organizations. A business valuation report issued by a firm with certified valuators holds credibility. Our valuation experts are certified by the National Association of Certified Valuators and Analysts (NACVA) – the most recognized and esteemed organization in the valuation industry.
When Do You Need a Certified Business Valuation?
Whether you are a business owner contemplating the sale of your business, raising bank capital or investor equity, pursuing a legal claim, preparing your succession or planning any array of accounting and IRS-related reporting events – you will want to obtain a valuation report that is credible and protects you against others from discrediting the valuation.
If you are facing any of these life events or at risk of possible IRS-related penalties or losing more than $5,900 on your transaction, then we highly recommend the insight provided by a certified business valuation.
Your certified business valuation will:
• Inform the list price and provide the fair market value of your business if you're selling
• Deliver the credible and reliable value of your business if buying out a shareholder
• Provide the value of your shares, as reported to the IRS, if gifting to a family or friend
• Add valuable credibility during negotiations or legal proceedings
In some instances, you may choose to provide the certified valuation report to your counterparty to further strengthen the reliability of the valuation and remove barriers. In other cases, you may be required to disclose the valuation report as required by the IRS when gifting shares or purchasing a business.
Meet Our Leading Valuation Expert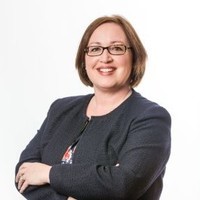 Shelia Darby, MBA, CVA, MAFF
Affiliate Valuation Expert
Shelia Darby has 20+ years as an experienced valuation and financial professional. Ms. Darby is a recognized thought leader valuing complex initiatives and companies. She has worked on projects ranging from asset to company valuations. Past projects have included work for companies ranging from Fortune 500 to small, privately held businesses.
Ms. Darby provides certified valuation reports that deliver the insight and credibility needed to facilitate deal making and successful resolutions. As a certified business appraiser, she adheres to the high standards set forth by well-recognized, accredited organizations. For Exodus Complink, she provides the highest level of third-party financial analytics and valuation assistance.
Start the Process with a Free Consultation
Your engagement starts with a free consultation to discuss your valuation needs. You'll engage directly with our team and will experience an organized and secure data collection process if you choose to move forward.
Call (210) 772-1086 or email us to schedule your free consultation.
Will My Information Be Secure?
Yes. As a new client, you will register to gain access to our secure portal. The portal will be used to collect information and provide your completed valuation report once it is ready. You will not send us sensitive documents and information over unsecure email.
For returning clients, please log-in anytime to add or edit your information. You will be notified via email when your report is ready for download.